Modern Supply Chain Software is built on structures that were developed a long time ago. Even though all such alternatives, which are used to organize assets, inventory, and individuals to deliver products and services to customers, were improved and expanded. However, their core architectures have not been modified. As a result, there is a rising need to take advantage of emerging technologies that can be integrated into supply chain software to create innovative, customized client experiences.
For enhancing supply chain solutions, the whole range of processes should be considered for development. Indeed, the Supply chain cycle combines a row of multiple processes, that cover the full operation workflow, from the manufacturing to the parcel shipping. This cycle consists of smaller divisions, such as customer order, replenishment, manufacturing, and procurement. Thus, on-demand startup ideas for supply chain software could be associated with one or more parts of the delivery network workflow to fulfill the needs of all departments.
To make it simpler for you, we distinguished 5 ideas for creating a marketable supply chain software. This list may change your way of thinking and develop even better and unique ideas for the startup in this market.
1: Software for the Delivery Management
Every modern client needs a quick, simple, and cost-effective method of receiving packages from many locations. You may create a tool that streamlines the process and makes carrier research a pleasurable experience. Surely, it is worth considering building the supply chain software that covers almost the full cycle of the shipment process.
This kind of application could help with the search for shippers, manage parcel criteria and monitor the shipment process. You can easily compete with other comparable goods on the market by developing an online service that immediately compares the cheapest and most dependable carriers to fulfill the unique demands of each consumer.
Relevant Features
Filters should be the main emphasis of this platform since the users will need to clarify their parcel details, delivery options, and other criteria to customize their order.
To start with, create a page, where clients could fill in all the necessary information about the parcel shipping: delivery duration, postal id and zip code, package measurements, and recipient address. Do not forget to add options for each of the fields, to put users in the right direction and restrain their answers. This way, it will be easier to manage those data details, and build clear interaction with the other blocks of the shipment process.
Such software could be the way to get creative and add various advanced features, that may be even slightly connected to the shipment process management. However, the payment operations page is a must. The users should be able to choose payment options, as well as parcel pricing. Carriers may establish their pricing plans by selecting destinations, adding insurances, adding various rates for different sorts of packages, and managing current prices and drop-off addresses.
For visualizing such supply chain software, you can check out one of our cases ParcelFrog – an online tool that compares carriers, allows users to view order and carrier information, and utilize the search algorithm to find the best packages.
2: Plug-ins for Shipment Processing
By creating the service that other companies can add to their system or website for parcel shipping, you can expand the possibilities of growth for your startup. Since it would be useful both for E-Commerce platforms and for logistic companies.
The plug-ins are fitted for business owners who wish to automate their shipment and offer information to their consumers about their delivery alternatives. This idea involves the establishment of Magento2, OpenCart, Prestashop, and Woocommerce plug-ins.
Relevant Features
Taking into account that this service would be integrated with multiple different websites and platforms, for extending its users, you might add localization in at least a few languages.
For managing delivery, the user should be able to choose shipping options, decide on the** delivery provider**, apply tax information, and verify personal details. After filling in all the required fields, they could receive a confirmation letter to the email and get an id for parcel tracking. To provide users with the ability to parcel tracking, you need to implement additional GPS APIs or apply geolocation monitoring functionality into the software.
Besides email confirmation of the successful order, you might build a push notification system, to inform users about all of the shipment stages.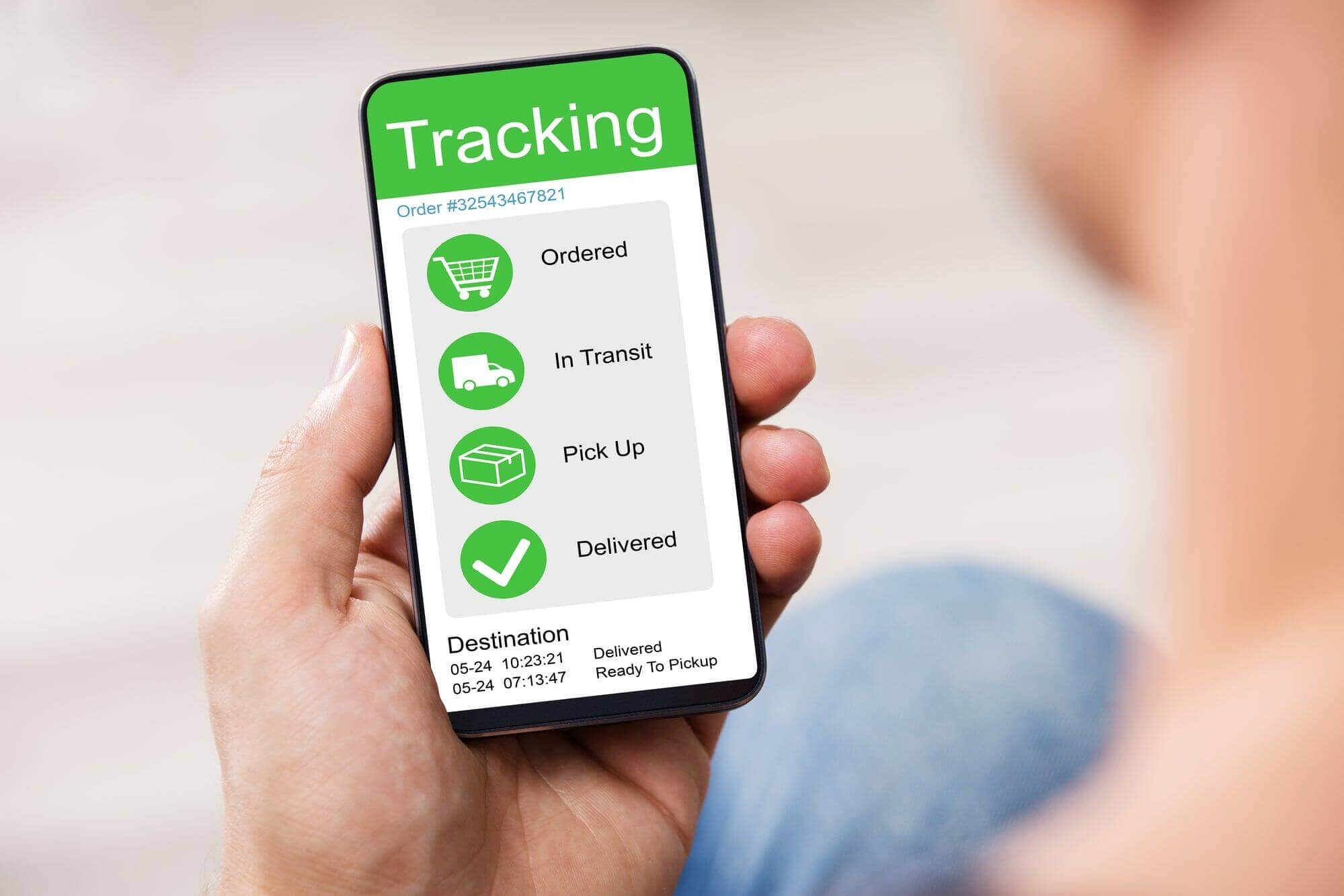 Interfaces for the clients and admins will differ. When the users will have several pages to finish their order and fill in the shipping options they want, the Admin panel will allow you to adjust the sender's address, discounts, sales, and logistic limitations.
As an example of such a solution, could serve EnviaYa plug-ins we've developed. Their plug-ins are used by over 150 worldwide online shop chains to manage hundreds of deliveries.
Read also 'Demand-Driven Delivery Apps: Key Features and Types'
3: Platform for Prior Notice Creation
For all food, beverage, and dietary supplement imports entering the United States, the US Food and Drug Administration (US FDA) requires the registration of a Prior Notice. FDA demands Prior Notice in a form of code for the majority of food shipments. So for those, whose target users are in the USA, this startup might be a splendid idea.
The creation of the platform mainly for Prior Notice formation will improve and simplify the transparency of the shipment, as well as meet all the necessary FDA requirements.
Relevant Features
Certainly, the main feature such a platform should have – is a dashboard for monitoring the Prior Notice stages, its creation, and configuration. The dashboard panel should cover up the whole range of documentation and data, that is necessary for the import. It includes specification of the delivery provider, recipient, type and quantity of the freight, shipping options (methods of transportation), delivery dates, and the id for parcel tracking.
Make sure to build interfaces with different features for all 3 types of users: suppliers, carriers, and consumers. The platform should help these three fragments of the full shipment cycle to interact with each other and create Prior Notice records.
You might also use several types of monetization models, for example, freemium or trial period. By adding freemium you can offer users to create Prior Notice, but not to use advanced statistics and stages monitoring. On the other hand, by applying a trial period, you can offer an explicit quantity of Prior Notice the user could submit. Both options are possible on such a platform and require a little bit of creativity.
Even though American Government has an official website for managing imports, we helped to develop an alternative platform, which enables easier shipment to the US market.
4: Cloud-Based WMS Software
By coordinating and managing resource usage and material movements, WMS software (Warehouse Management System) also helps organizations to maximize their labor and space consumption, as well as their equipment investments. The full cycle of Supply Chain workflow is borne by WMS software, comprising transportation, production, documentation, and other segments.
Using cloud-based WMS software logistic companies can quickly scale up their supply chain. Thus, you can fill in the gap for them, and develop a platform, that will meet their needs. But to stand out in this market, you should make an emphasis on unique features, logistic companies might find useful. In any case, basic functionality should be also built on a high level.
Relevant Features
Starting with inventory management, WMS software should be connected to the set of processes: creating purchase orders, receiving and discarding goods, and keeping track of stock levels. At this stage, the system should have a dashboard, that stores all the data about parcels. It could have additional functionalities to form orders with particular packages, as well as the establishment of new freights and selection of shipping options for each delivery request.
When the order is confirmed, the WMS software should enable** invoicing**, and **parcel tracking ** afterward. Building an additional page for the order details, that the recipients can view, could help to build engagement and awareness between suppliers and customers.
Supplementary panels for labor and finance management would expand the functionality of WMS software. The labor administration module can be valuable for scheduling couriers for parcel shipping, and employee engagement scaling. Whereas finance operation block can use real-time data to calculate revenue, taxes, and the cost of items sold, which saves time and reduces errors with delivery.
Therefore, WMS software is a long-run solution, that requires detailed exploration of all the possible processes, that could be involved in supply chain management.
Read also 'Transportation Management System Workflow: TMS most valuable functionalities'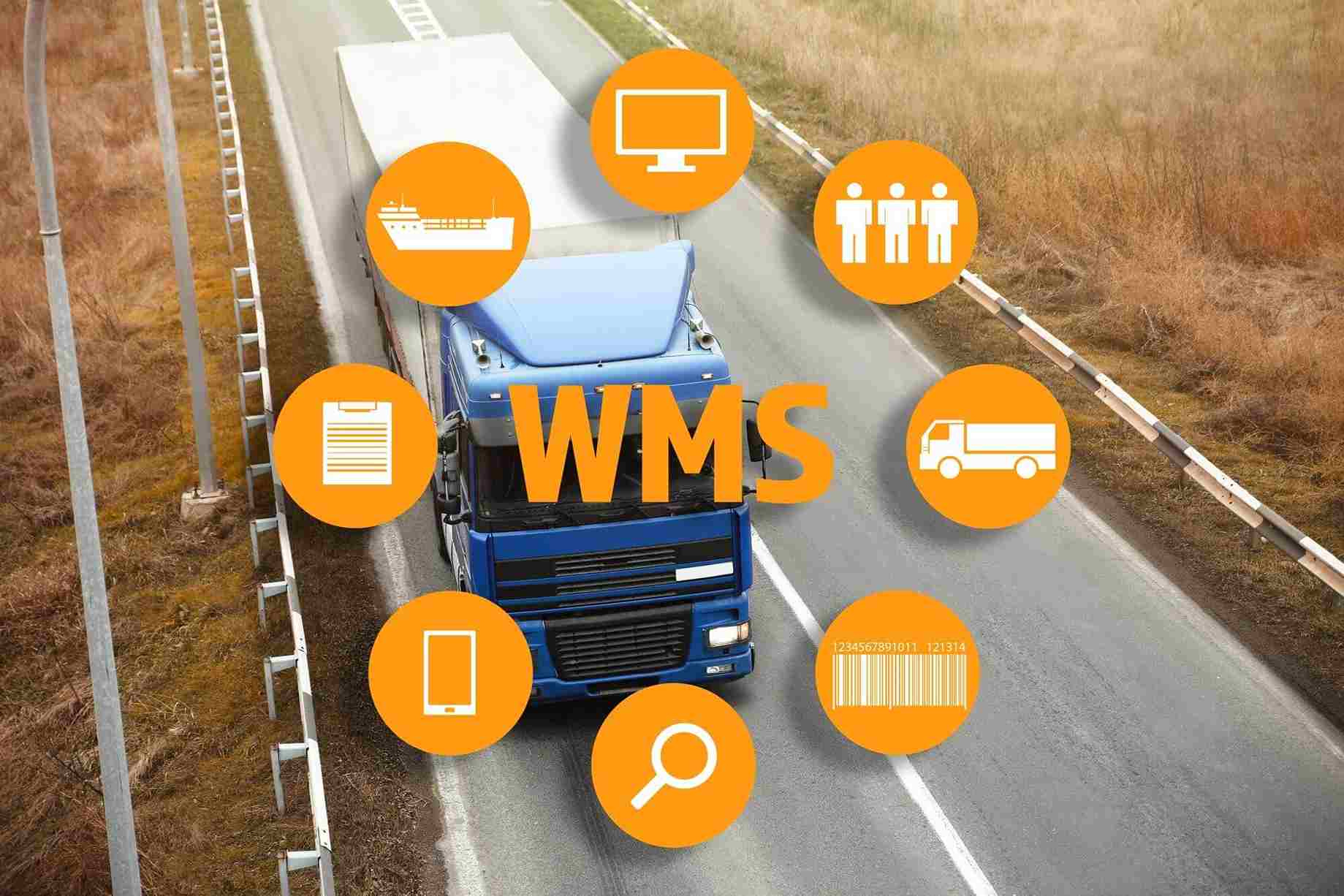 5: Application for Supplier Relationship Management
Even the modern world with its tendency to automatize everything hasn't changed the fact that delivery is a process, that would never exist without proper communication. So do not underestimate the importance of communication solutions.
Interactions between all people involved in the supply chain are necessary from manufacturing to parcel shipping. To make freight forwarders deliver the parcel, to solve misunderstandings, or to confirm an order with a client – either way communication solutions are a must.
Relevant Features
The transmission of the freight and order details should be the main focus here. To interact and transfer needed data as well as for supplier relationship management, freight forwarders could use several ways.
First, the application could have a panel, that displays a ** table of scheduled parcel shipping** (to create such a page, you might also add a calendar to the app) where freight forwarders post updates in a format of short messages. These messages could be previously added to the system, so the carriers will need to just select between options, where might be: 'delivered', 'on the way', 'free', and so on.
The second way is an extended chat option, where freight forwarders can discuss ongoing issues with suppliers. This feature could be enhanced by the additional voice call option. To implement such functionalities to the app, there should be integrated relevant APIs.
Therefore, communication solutions for supplier relationship management should be integrated into the supply chain, but in multiple ways. As one easier option to decide which forms of communication and channels to use, model in which cases freight forwarders or carriers might need interactions.
Final thoughts
Although it will be fascinating to see what new technologies and software concepts will bring us the future, we identified 5 supply chain software startup ideas, that worth considering in 2022. They provide new ideas to the supply chain industry and open the space for creativity to distinguish between competitors.
If you have other ideas, or there was something in that list that caught your attention, we would be glad to discuss possibilities for making your business concept real.