A Transportation Management System, or TMS, is a service that connects and integrates several parties engaged in the supply chain, such as manufacturers, distributors, and third-party logistics providers, to help manage a supply chain workflow in planning and executing the physical movement of goods.
The logistics software industry is expected to reach 1.7 billion dollars by 2022, according to Gartner Group. As a result, by implementing TMS software now and optimizing supply chain processes for your company, you will reap the benefits of saving up to 10% on delivery costs. Beyond that, by leveraging your transportation management workflow you can evaluate critical business indicators including class and weight breakdowns, cargo density heat maps, cost-per-ton, and cost-per-mile metrics, carrier saturation reports, efficiency reports, and real-time performance.
A TMS, which oversees the whole shipment process, gathers data about items in real-time via API or EDI technology, providing its users (including freight forwarders, shippers, related third-party) with important information from manufacturers to distribution centers, delivery, and customers. This information may then be used to create analytics on your supply chain, financial status, and customer service difficulties. Generally, the transportation management workflow is capable of handling parcel tracking, freight shipping, and supply chain audit as crucial components of the process.
TMS software benefits
Considering the complexity of today's transportation and logistics, the implementation of TMS software is required, to optimize supply chain processes and make freight shipping more efficient. TMS workflow facilitates the detection and reduction of client expenses, as well as discover any inefficiencies in freight forwarders' business processes. Any firm with direct responsibility for delivering a large volume of products or employing service providers to execute the work needs a TMS. Therefore, below you will find the main advantages of the TMS application.
Freight costs decrease
A transportation management system can pave the path for the most efficient use of resources in a variety of ways: browsing around for the greatest deals for savings, optimizing routes and load-balancing, real-time analytics and precise information about your fleet, automating labor-intensive processes, and harmonized transportation and fulfillment tasks.
Simplified transportation process
TMS enables to oversee the fleet in real-time. You can view each driver's exact location on a GPS-enabled map, as well as the routes they've traveled, delivery locations, and other helpful information. With complete insight into your fleet, you can manage it more effectively, which boosts productivity. Driver tracking aids in the optimization of routes and the creation of more efficient timetables. You may also find available drivers and give tasks to them.
Supply Chain audit
TMS software allows you to follow your shipment's progress by air, sea, or land, as well as respond to any transit issues, unexpected delays, and more, all from a single place. Every detail about a specific order and its delivery is recorded and saved by a TMS platform. They offer effective reporting capabilities that provide users with critical analytical data and insights. This is extremely beneficial throughout any decision-making process, as it enables company executives to make good judgments while having instant access to a large amount of data.
Enhancing Warehouse Quality
You can generate accurate projections based on a wide range of data with TMS, which improves the transparency of your supply chain network. You may have a well-organized warehouse with the help of a TMS. It makes inventory management and monitoring of items easier. You always know where your freight is, whether it's in transit or at the warehouse. As a consequence, you will be able to increase the efficiency of your procedures.
Transportation Management System Functions
Building the Supply Chain process using TMS, it's important to take into account the development of multiple interfaces with various features for each user group. For instance, shippers and distributors would mainly need electronic data interchange (EDI) solutions, bookings and tenders control, shipping rate, and real-time tracking features. Meanwhile, for third-party logistics providers (3PLs) and vendors, it's more crucial to have an access to generate customs documentation and track the declaration process. There are also could be special Transportation Management System functions like automatic shipment planning, submitting and invoicing for transport requests, or customer despatch tracking for drivers' apps.
Generally, all functional capacities of your TMS depend on the expansion level of the desired platform. Despite TMS has several advanced data collecting tools, as well as the ability to use the data to create efficient reports that assist management, there are basic Transportation Management System functions divided by few scopes: Freight regulation, Parcel tracking, Shipping administration, and Order management. Here, we examined all of those features to make your experience with TMS exploration more convenient.
Freight regulation
Logistics and supply chain firms place a high priority on freight management. Through technology like TMS, freight saves wastage, needless expenditures, and speeds up your entire business. Users can utilize TMS software to organize shipments with carriers. It is feasible to track shipments and exchange information with customers and suppliers thanks to real-time insight into freight movement throughout the transportation network. Additionally, there are communication systems for contacting transit drivers as well as GPS functions. TMS can also collect real-time updated rates from several carriers for simple comparison. Without having to phone several TMS providers, you can negotiate and manage pricing from a single interface. To simplify and make safer shipping processes, there are plug-ins such as EnviaYa that could be installed to handle order management.
Freight regulation features can help you with the planning of the trucks' loading space and get a computation of the available ones, taking maximum loads and weight into account. For example, master data allows you to enter information about your car dimensions and preserve it for future reference (the dimensions of the item could be taken from the freight order).
Parcel tracking and routing
With TMS, tracking execution becomes simple. It allows to make real-time bookings and conduct critical freight management activities. The TMS software also provides you with real-time insight and the ability to trace your products at any moment. For scheduling and handling routing difficulties, creates a necessity to utilize a mix of routing tools that extract a large amount of data from TMS, which can then be used to assess route performance.
Track and trace technology allows you to track the parcel in real-time during transit. This means you won't have to contact the driver to find out where the truck is, and you'll be able to see it at all times. Telecommunication systems such as GSM, GPRS, or UMTS connect a device in a truck or a driver's smartphone to the TMS. Barcodes or RFID tags can also be used to track consignments, pallets, or crates (a TMS receives an update on its position every time it is scanned). But implementation of such features requires the additional application of asset tracking technologies, to cater effective parcel tracking in TMS.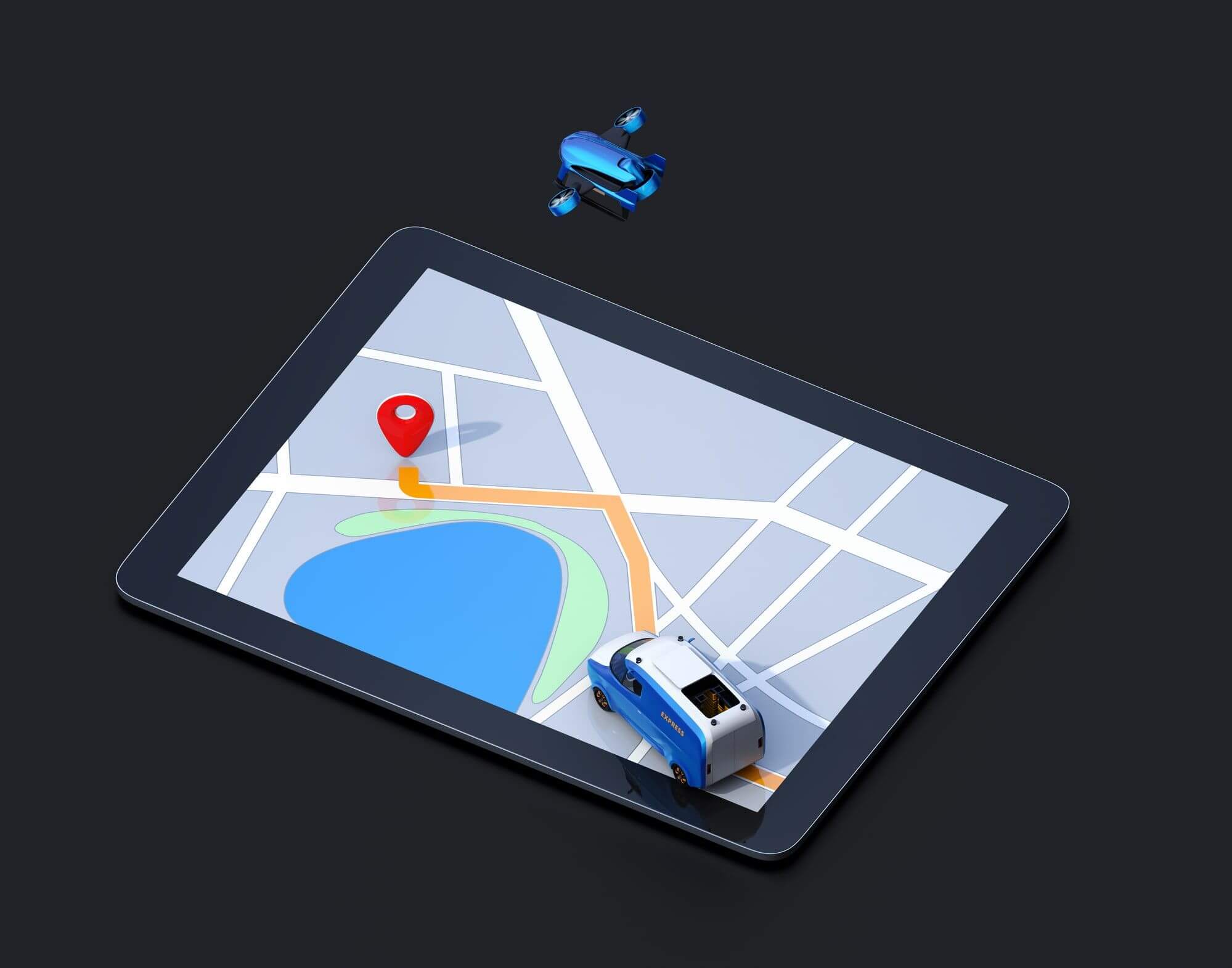 Shipping administration
While the majority of TMS capabilities are focused on execution, the system's tools for planning and improving the shipping process offer a significant amount of its strength. It provides data and analytics on important aspects like price, service level, and transit time, allowing customers to select the carriers and routes that are most likely to carry products the quickest and cheapest. For monitoring carrier performance and other critical data, a TMS generally offers reporting and analytics tools. It may also be used to analyze data and reports by exporting them to an ERP system or a business intelligence (BI) platform.
Furthermore, with TMS you can see and use all of your assets on a single platform. Although comprehensive fleet management tools are not available with all TMS providers, you may assign drivers and equipment, as well as handle dispatch and financial settlement for drivers.
One of the most essential aspects of a TMS – is the rate engine. Based on criteria such as fixed rates, discounts, and contract agreements, a rate engine generates transportation prices for the parcel, LTL, truckload, and omnichannel shipping. A TMS should be able to develop bespoke pricing rules to suit even the most complicated tariffs and provide a price to a client as soon as they submit a request.
Other elements handle the process and paperwork associated with freight management, such as individual carrier contracts and load tendering, which gives the information carriers need to decide whether to bid on cargo and serves as a record of what was agreed upon.
Read more about our experience with a platform for creating prior notices to simplify the shipping process in the USA.
Order management
TMS software shows all shipping-related data in one location and shares pertinent information with customers and clients. It may also communicate with drivers or track time and distance. These capabilities can go all the way down to the order and load level. In less-than-truckload (LTL) shipments, users can, for example, size cargoes or divert orders to make the most of carrier resources. They can also organize multileg journeys to save money on gasoline and labor by reducing the number of kilometers between stops.
Read more about our experience with diverse shipping options implementation for Parcelfrog.
Shippers squander the majority of their time booking dock appointments, while truck drivers lose time waiting for their turn at warehouse docks. A TMS can integrate dock scheduling and load sequencing in the transportation plan by integrating with a Warehouse Management System.
Order planners and drivers may monitor their daily workload on a dashboard that displays created orders with their routes and allocated transportation, as well as scheduling changes. All papers are instantly connected to their respective orders, allowing the driver to save them on their smartphone or tablet instead of using paper.
To squeeze into the competitive ecosystem between strong logistics companies, and not just be branded as freight forwarders or shippers that lost track in the digitalized world – it is worth implementing TMS. Choosing the right TMS providers or developing the customized one on your own can benefit freight shipping companies by aligning their management workflow, and cost-efficiency.
When building TMS, ensure that selection of primary Transportation Management System functions harmonize and match all the order management and freight forwarding processes your company needs. You could also fill in this contact form to get a free consultation regarding the development of the TMS that best suits right to you.