Software development's importance is increasing in today's tech leaning companies and businesses. Most businesses are now relying on software development specifically tailored to their needs and it's easy to understand. Even traditional industries like manufacturing are implementing this technology to automate their production processes and move with the times.
No matter how you utilize your software, having one is an advantage that company and business owners alike can surely tap. This is going to streamline your processes and be more efficient in your day-to-day operations. What is a business' main goal? Provide exceptional service? Get known by your target market? All of these are true, but the ultimate goal is revenue. Having an efficient process equates to higher productivity and fewer losses.
If you're looking for a company that delivers high-quality software solutions, then Incora is the one you're looking for. We are an innovative software development company that works both with startups and established enterprises all over the globe. Our clients span all over the world from countries like Canada, United Kingdom, China, Saudi Arabia, just to name a few.
We use the latest technologies and best management practices to deal with different business challenges. The technology stack we use comprises JavaScript, React, Angular, React Native, Python, among many others. We help businesses build, launch, and grow impressive software solutions.
At Incora, we pay extra attention to projects that have social importance. In our vision, this is one of the main aims of software development – to make people's life easier. We were honored to work on extremely interesting educational platforms for E-Learning. They were successfully launched and we have been working on implementing new features and making them more and more client-oriented, taking into account feedback and customer recommendations.
You are most welcomed to check feedback about our work on our page on Clutch.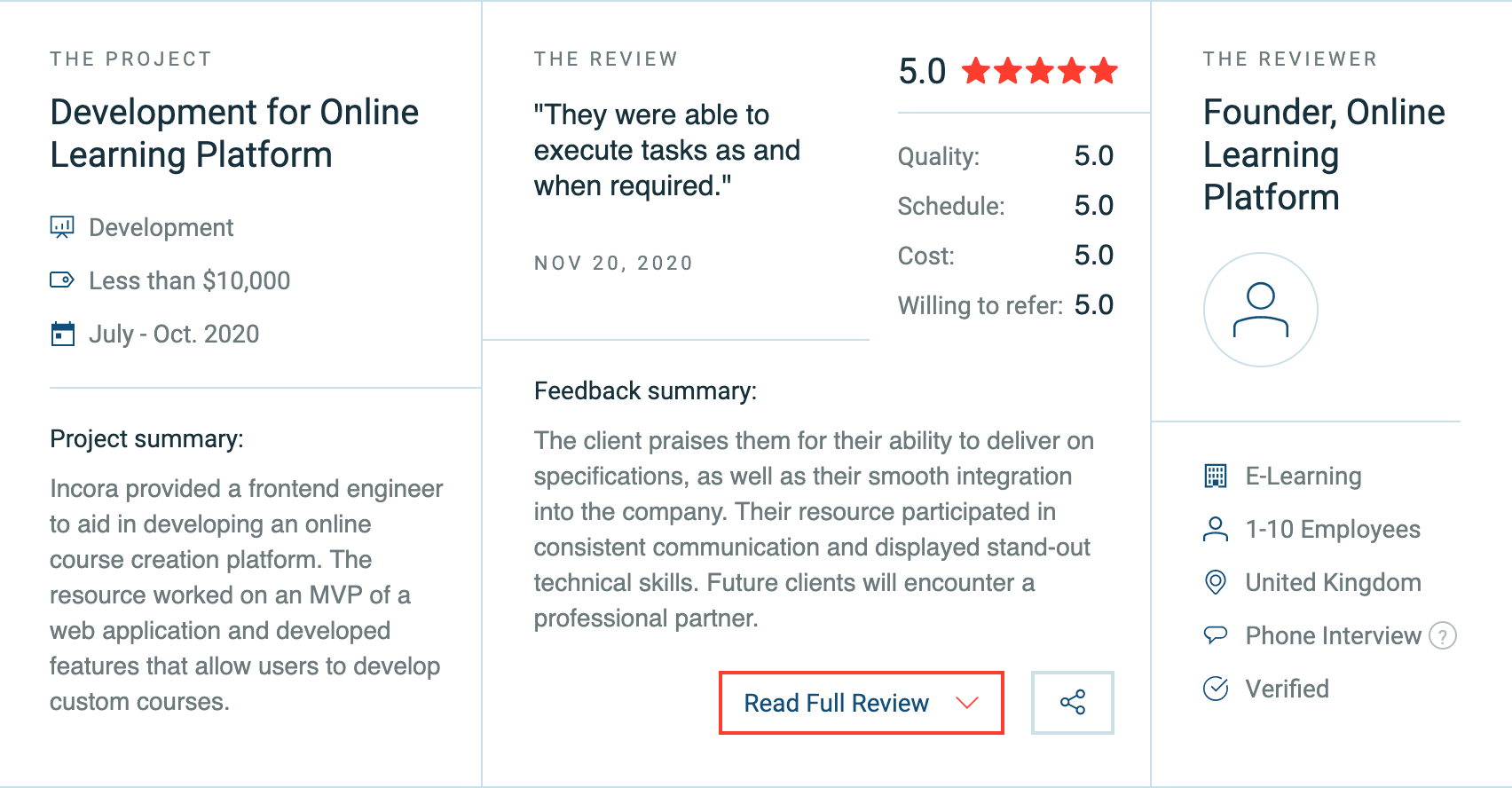 The redesigned educational platform that we built is being used more often now than before. The changes we made to the lesson flow gave users a better experience. It can be explained with a rising need for services like this because of quarantine, but a lot of users found them convenient and going to continue distance learning at least partly (a hybrid form of distance learning).
We delivered all tasks on time and within budget.
"They're flexible, able to hit deadlines and milestones for all of our sprints. My technical partner is very experienced with software engineering and praised the quality of their code. We're happy with their software structure and code. It's been easy to work with them."
We are always grateful to receive such great reviews from our clients. We strive to provide exceptional services and are happy to see them achieve their goals with our help. It feels like this success is partly yours and this feeling is priceless.
Apart from this positive feedback, we are also featured on Clutch's sister company, The Manifest, an awards and projects website where buyers can look through company listings to help them choose the right partners to work with.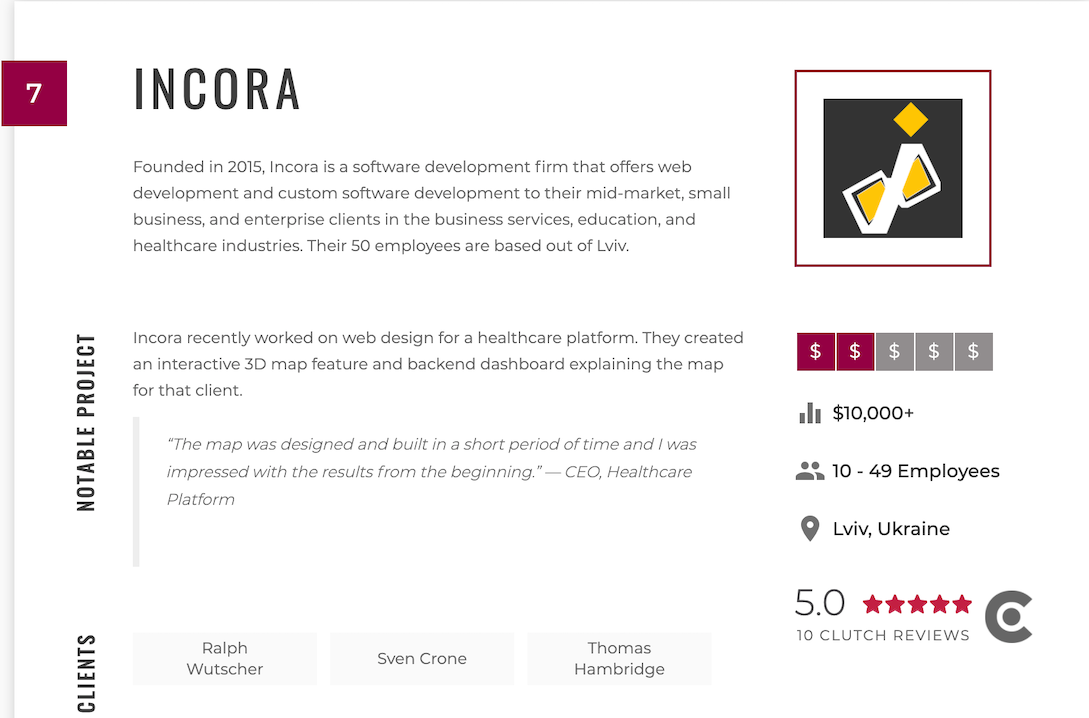 Looking for an established and trusted software developer to expand your team? Or need a team to make your idea come true? Maybe, you have people but need consulting? We are here to fulfill your needs. Shoot us a message and we will discuss your company, ideas, wishes, and requirements. We are always here to help grow your business.