One of the most important annual tech events, with thousands of people attending, the Web Summit this year was an epic return of an offline gathering, after two years of lockdown. As always, Web Summit is a place to meet thousands of CEOs and investors, form collaborations, improve brand awareness, generate sales, and establish networking connections like no other place on the planet. People from completely different backgrounds are on the same page and open to learning from one another. Especially considering that this year, attendees from 128 countries traveled to Lisbon to share their values and knowledge.
As we all know, such opportunities as Web Summit bring a lot of advantages to all the tech people. Even if you have attended such an event, but came home with no qualified leads, you'll still benefit from it. This forum is full of business meetings, presentations of startups, which leads to the establishment of strong networking connections for the future. Moreover, it builds an understanding of how to continue business development with the consideration of analyzed views, values, demands, heard and seen on the Web Summit.
As one of the initiatives, Web Summit supports Women in Tech. They integrated such an idea, to shift the female representation at their events by cultivating tech women in the community. Of course, we decided to endorse this initiative and participate in it already for the second time. So among the 50.5% of women out of 42,751 attendees this year, were our colleagues Alina Hirna and Yuliia Pokolodna – Business Development Representatives on behalf of our Incora team.
With the help of our colleagues, who attended the event, we gathered some useful information about how the renewed after lockdown Web Summit looked like. So, let's dive in together.
The Magnitude of the Event
Visiting Web Summit you should be prepared that this is the kind of event, that affects all the Lisbon ordinary life flow. Multiple huge stands cover up the most well-known squares all over the town, with the Web Summit's logo. Lisbon is overwhelmed with foreign visitors, that surely wouldn't miss a chance not just to attend the forum, but to have a look at the most popular landmarks. With the influx of foreigners, the city's public transport suffers, so make sure you head towards the Web Summit's location in advance.
To relieve congestion, the administration of Web Summit organized the registration places right inside the airport, so the coming attendees won't crowd around the entrance. So the organization this year was definitely magnitude, especially considering the COVID limitations, which encouraged the administration to create some ways for offloading the most crowded spaces.
A Variety of Activities
Web Summit speaker stages are one of the greatest venues to witness industry professionals address issues that are relevant to your industry. Every year they feature hundreds of experts from the world's largest biggest corporations, and this year was not an exception. 748 speakers gathered in one place, talking about both global issues and business ideas for future growth, that might someday lead to startups. They were global leaders, investors, entrepreneurs, software developers, pro athletes, artists, and actors who are making a difference in their chosen fields and have distinct perspectives to give.
Among the guests were Ayọ (fka Opal) Tometi (the co-founder of Black Lives Matter and a 2021 Nobel Peace Prize nominee), Frances Haugen (Facebook whistleblower), Carlos Moedas (Lisbon's Mayor), Nick Clegg (VP of global affairs and communications at Meta (Facebook)) and many other notorious and less known experts. The speakers performed on the main stage – the IT arena, but there were also many other smaller ones, where CEOs, entrepreneurs, and business owners discussed in smaller circles ongoing issues with their industries.
Besides the speeches, there were also pavilions with booths, where startups are presented, and attendees discuss opportunities for collaboration, for developing these business ideas. This sector is the most valuable part of the Web Summit for those who attended to generate leads, conduct business meetings, and have revenue at the end of it.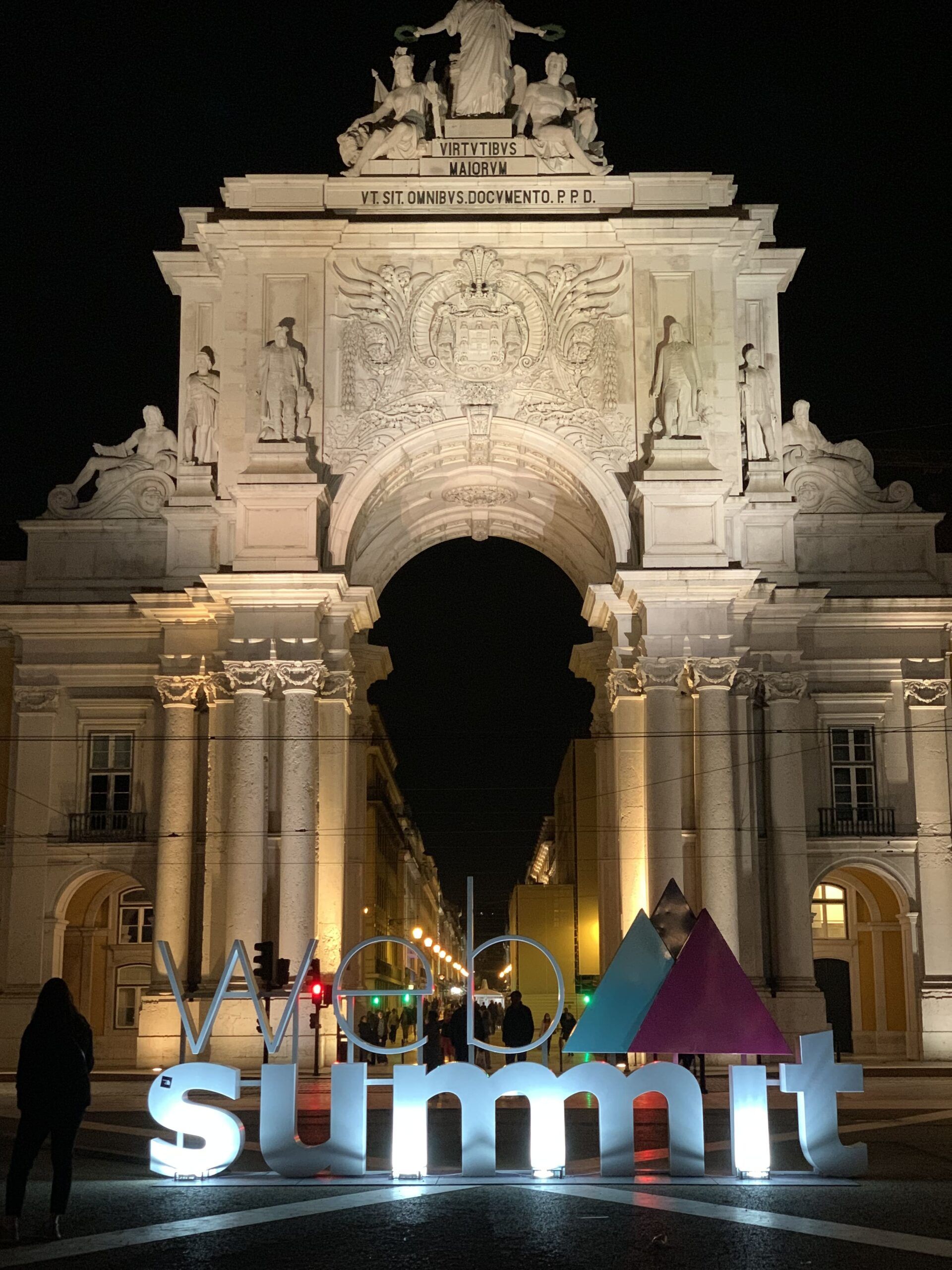 COVID Influence
As we already mentioned, COVID surely had an influence on how these kinds of events are held. But the question is, how much does it affect the value of the Web Summit?
Obviously, to make this global gathering happen, the Summit's safety guidelines were strict: vaccination certificates or PCR tests for everyone, masks everywhere, and social distancing every time you interact with someone. Probably in the era of COVID, for the next Web Summit the situation with such restrictions will remain the same, so be prepared.
If we are talking about the influence on business possibilities Web Summit always provided with, the limits are not so dramatic. Surely, the number of attendees is less than the previous years, and the communication in masks interferes with the partnership-building. But after two years of 'silence', it is nice to have such opportunities back, even though they are somehow limited.
In some way, COVID helped to develop some business ideas into startups, since a lot of people moved to the tech industry, striving to create something digitally, that won't be influenced by the lockdowns anymore. So this wave gave a push to digital development, which was introduced at the Summit.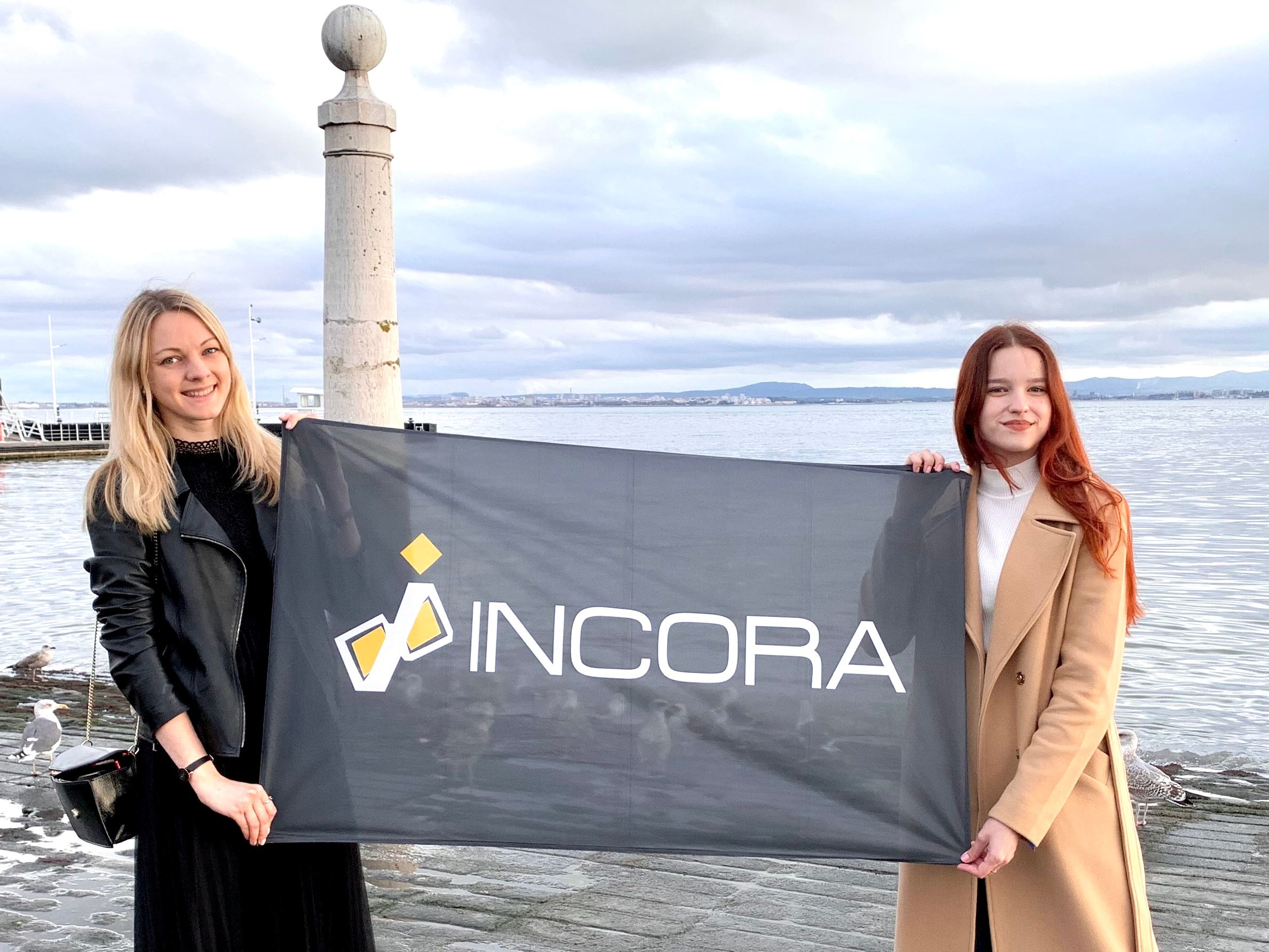 Networking Connections for Business Development
Web Summit is the perfect environment to build networks, find partners, search for business ideas, and hunt for startups' investors. This is why the pavilions with the booths are always overwhelmed with people. Thus, if you want to attend some speeches as well, plan your schedule ahead in detail, because there is a huge chance that you will stay near the booths, moving from one team to another.
For convenience, Web Summit has accurate separation into groups distinguishing startups:
Alpha – startups, that are still on the stage of pitching their idea to find investors, or has less than $1 million in financing;
Beta – launched startups that are already on the market, which are searching for additional development teams to expand;
Growth – startups, that are profitable already, that have raised more than $3 million, and they are now on the stage of global expansion.
Knowing about such a division, you can better plan on what pavilions of the Summit are worth your time, and which groups would be the most beneficial for you.
Web Summit's App
To make the conference even more beneficial there is an app, which would be an essential thing attending this event. It allows you to build connections even before the Summit, so during the forum, you'll have scheduled business meetings and won't waste your time going over each team and wondering if they would be a good fit for the collaboration. The Web Summit's App would make your life easier because it has filters, where you can select by different criteria what startups are looking for, and who do you want to interact with.
Inside an app, you can create connections, and chat with each other. To help you with that, Web Summit provides a QR code on each personal badge, which redirects other people to an app, where they can add you to connections. So, it makes future communication simpler, since after the discussion you can just scan each other's QR codes, and get in touch later.
Night Summit
Your business development opportunities don't end when the lights go down, and the pavilions close. Night Summit – is one more option to expand social interactions. In the friendly and relaxing atmosphere sometimes the best deals are cut. The Web Summit did not skimp on entertainment, as they planned evening festivities for each day. So, besides the Night Summit, there are also the Opening Party and the Closing Party.
Web Summit's organization team created a list on the website, of the main places to visit in Lisabon for the Night Summit. This way they encourage attendees to gather in small groups to discover this magnificent city. The neighborhoods they advise to visit as a part of Night Summit, are: Baixa and Terreiro do Paço, Avenida da Liberdade, Príncipe Real, Parque das Nações, Graça/Arroios, and Marvila. All these spots are equipped with everything you and your future business partners would need: from food to different activities.
Concluding
From our experience, the Web Summit was a pleasant journey, which ended up with a lot of far-sighted collaborations both in 2019 and in 2021. But, to get all the advantages from this conference, it's better to attend not just as a visitor but to book a booth to represent your company's interests. This way there is more chance to find valuable connections and increase awareness of your company's performance.
Undoubtedly, even without the unambiguous plans to get as many leads as you can through the Web Summit, this event is worth visiting. But the next year you are attending, make sure you are fully prepared for all the limits the new COVID era brings, and you figured out what your main goal there would be. See you at the Web Summit 2022!