Corporate culture can't be created overnight. It is a long-lasting process that requires a lot of attention, personal engagement, and trust. Each teammate is somehow responsible for creating a unique favorable atmosphere, where coworkers become friends.
Common values, shared activities, desire to grow and exceptional work ethics are essential building blocks for great achievements and joy at our company.
Support personal and professional growth
Mentorship
At Incora, we strive to provide each team member with an opportunity for career development. Each newcomer gets a skilled mentor, who shares experience, checks progress, and motivates with challenging tasks. Our mentors are senior full-stack developers, who have a profound background in web and mobile development. Our company has a successful practice of inviting motivated trainees and turning them into talented engineers.
English classes
Improving your English is crucial for professional growth and communication with international clients. Having English classes 2 times a week helps enhance the level and discuss a variety of interesting and important topics in groups. Our corporate English teacher is our team member and is always accessible, so we can discuss all doubtful lexical/ grammar issues straight away and provide excellent communication to our customers.
Corporate bookshelf
Our team is well-versed not only in technology but also in a variety of different topics. A great number of our teammates are avid readers and we do our best to meet all the book requests. To grow our corporate bookshelf, we created a wish list where everybody can indicate the desired book.
Compensation package
It is necessary to be aware of the latest technological advancements and trends in the IT industry to stay competitive and deliver high-quality products. Our teammates regularly participate in different conferences, workshops, and trainings to get new knowledge and share best practices.
Our company partially covers educational and sports expenses to encourage lifelong learning and employees' well-being.
Transparency and attention
Flexibility in decision making
Effective communication and recognition matter a lot to us. At Incora, we share experiences and negotiate each decision. Every team member can approach management and suggest some changes or different solutions. Our managers practice active listening and do their best to meet both clients' and employees' needs.
Timely communication and absence of bureaucracy Our company is a friendly team where every person gets attention and respect. When some important decision should be made, we normally don't postpone it. Our company's size enables flexibility and quick decision-making. Every team member can approach a C-level executive during the day and solve any issue at hand.
Healthy lifestyle
Sports corner in the office
Our team members eagerly participate in different outdoor activities and do various sports. In our comfy office, we have a sports corner, where everyone can hang out for a while or do a few pull-ups.
Participation in Lviv Half Marathon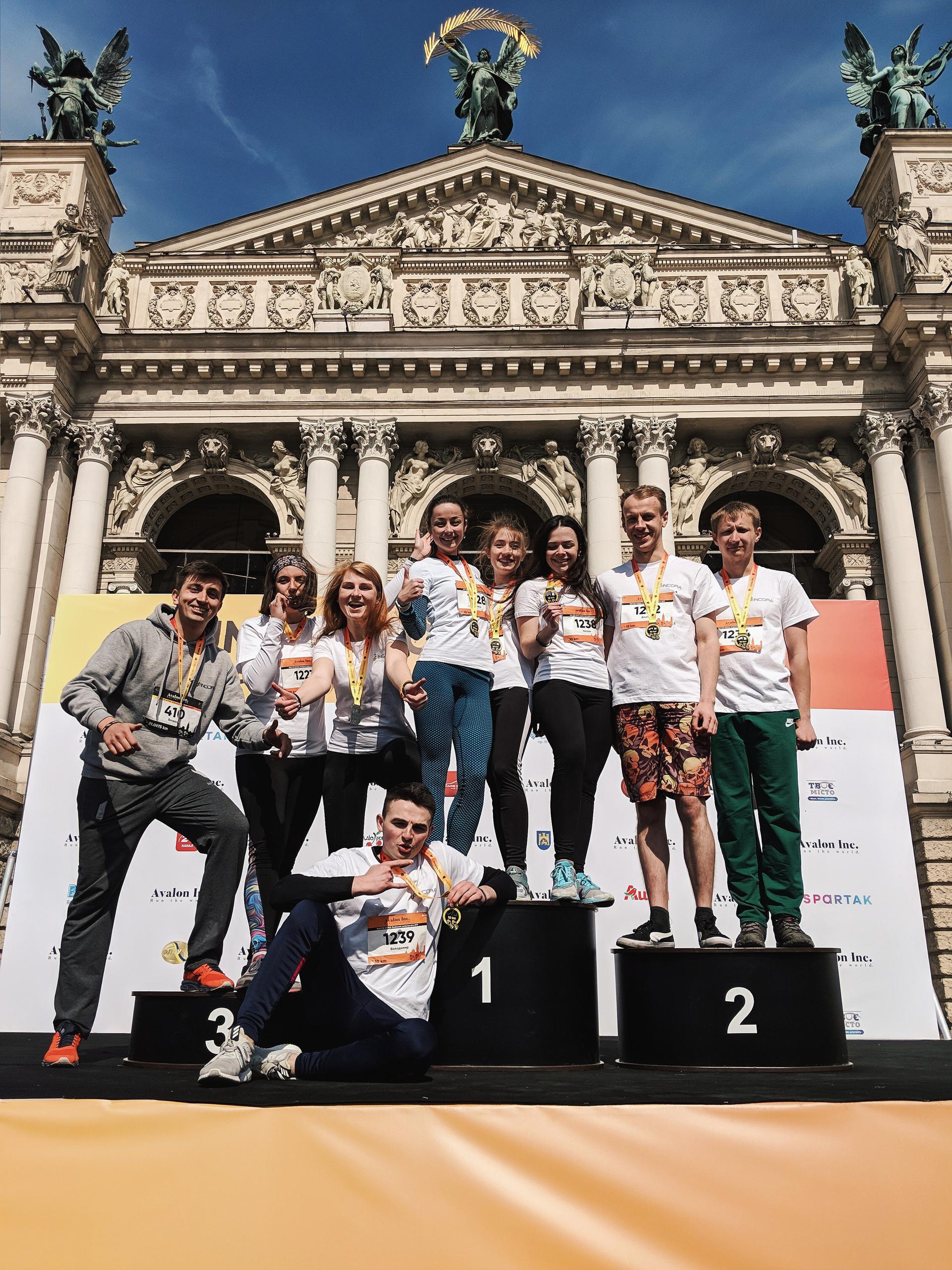 This year 11 teammates are going to participate in Lviv Half Marathon. Our colleagues regularly bike to work and have a chilling evening run.
Bukovel ski trip
We have a tradition to visit the Carpathians and do winter sports together. What could be better than skiing and snowboarding in beautiful Ukrainian mountains with friends?
Rafting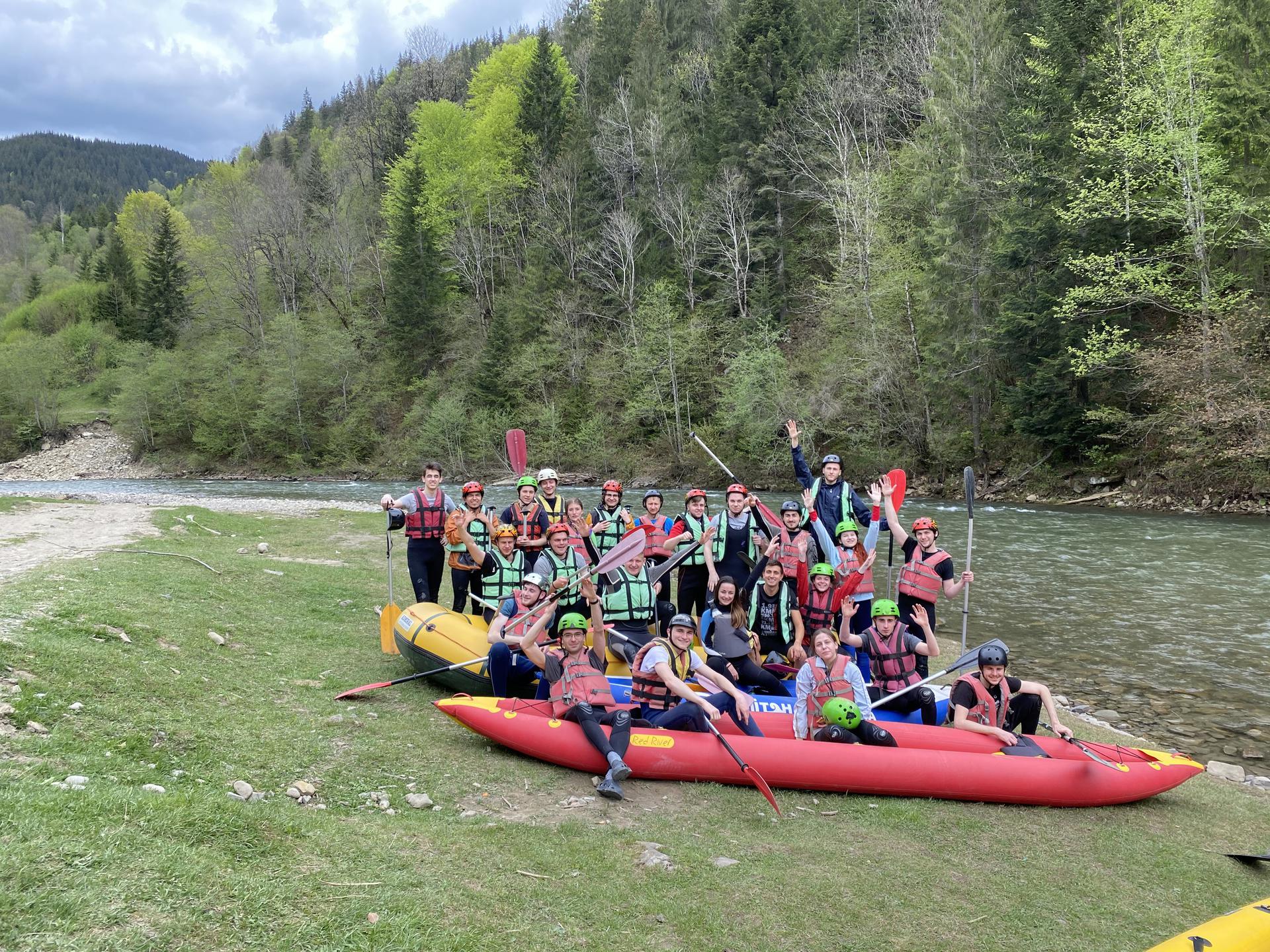 Our adventurous team enjoys extreme sports and has a tradition to go rafting every Summer. It is so much fun to splash in the water and race with your friends. After active rowing, we organize a picnic around the bonfire, play games, and crack jokes.
Interest in cultural diversity
Our company is open to the world and has numerous clients globally. Every time we communicate with a foreign customer, we get a great opportunity to discover the unique cultural background and ways of doing business.
Travelling
Most of our colleagues are eager globetrotters, some of them have visited more than 10 countries and have tremendous plans ahead. This interest in people and culture significantly helps our teammates to get along with clients around the planet.
Celebrating holidays with the team
At Incora, we enjoy throwing parties celebrating various holidays together because it is a great way to learn more about each other, share interesting experiences, generate exciting ideas, and foster team spirit.
New Year's corporate event is a great time to summarize our achievements and discuss the goals for the coming year.
Saint Nicholas day is probably the most adored holiday of Ukrainian youth because it is full of magic and a pleasant atmosphere. Some people enjoy this celebration as much as Christmas because you reconnect with your family and friends on this day. In the office, we have a tradition to play a "Secret Santa" game, where everyone randomly gets a name card and then prepares a small gift.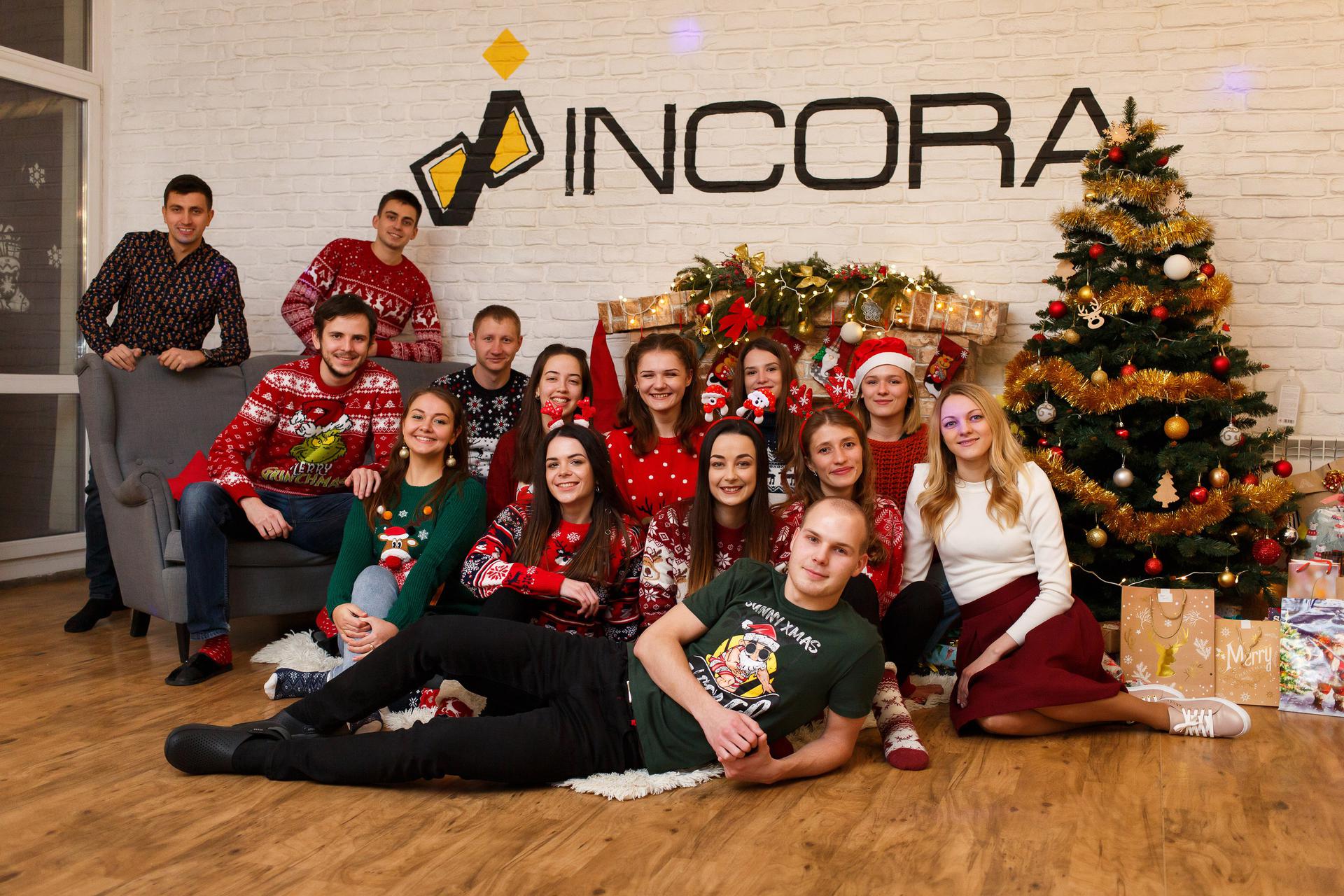 St. Valentine's day is another holiday that reminds us how much we care about each other. On this day our office is full of candies, chocolates, and Valentine's cards.
First day of Spring is an amazing time to celebrate beauty. On this day we remind our charming female colleagues how much we appreciate them. On the 1st of March, our warm office with lots of potted plants turns into a magical orchard.
Easter holidays at Incora are associated with delicious pastry. Each team member brings some Easter bread to the office and shares it with friends.
Embroidery day and Independence day belong to the beloved Ukrainian holidays where we put on our national outfit – embroidered shirt.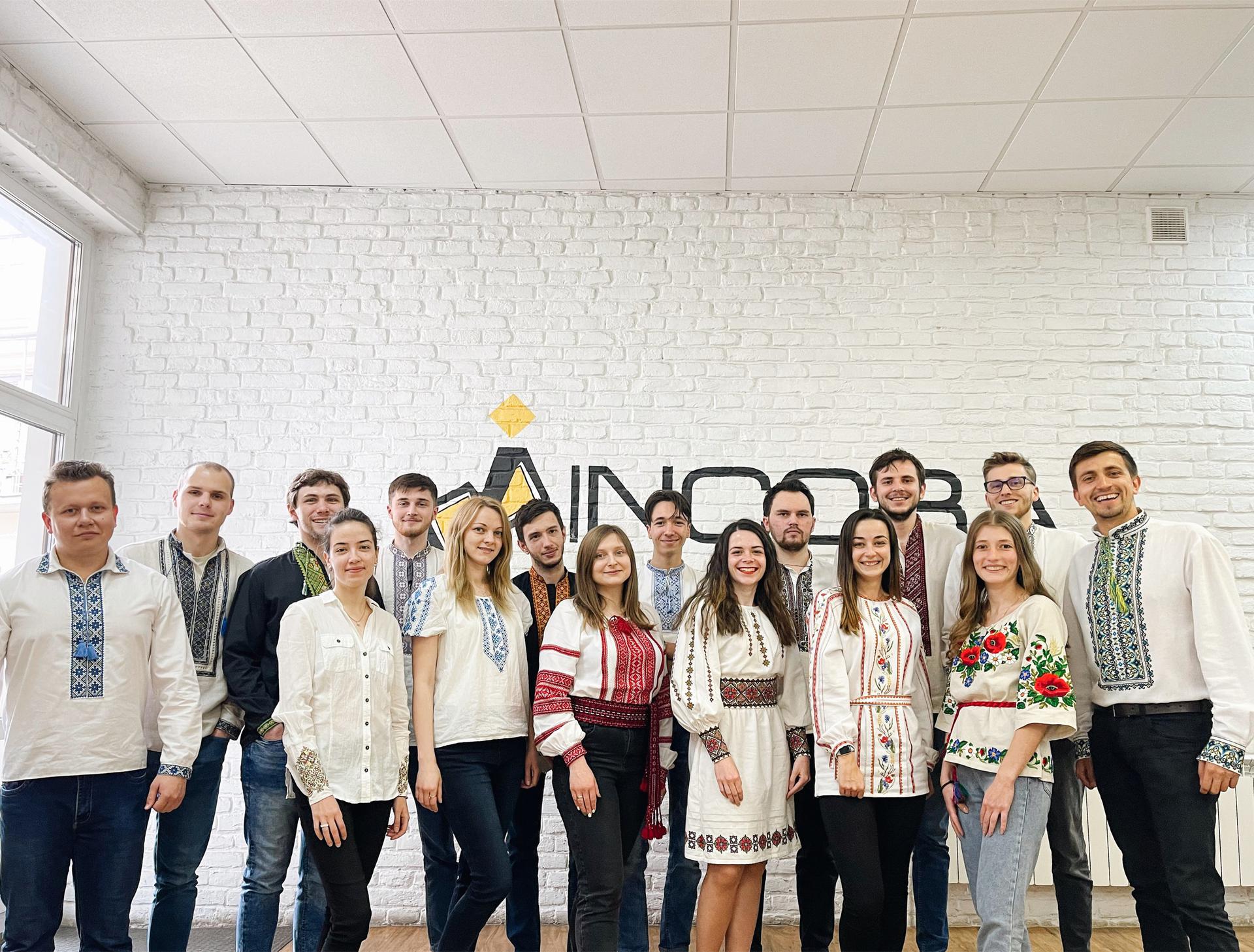 Day of programmer is a great opportunity to remind our talented engineering team about their professional holiday and accomplishments. This day we have a friendly gathering in some nice restaurant over tasty meals.
Halloween is a foreign holiday adopted by our team to dress up, have fun, and just have fun. Special sweets and decorations, funny competitions, and quest room tickets for the team who created the most creative pumpkin.
Summing Up
Our company aims to create the most convenient working conditions possible. We do not try to make 'family' out of our team, but we want to see Incora as a team of like-minded people, that are comfortable working with each other and going for a great outcome. And without proper rest, it's not possible. Check out more about us here.