It may seem, that blockchain projects are not the most popular and effective field for investments at the moment. There are at least a few possible arguments for such judgment. For instance, the cryptocurrency market is too unpredictable and is showing an impairment of digital assets like Bitcoin and Ethereum. Combined with the fact, that blockchain technology is commonly confused with cryptocurrency and including that most blockchain project investors have their own crypto assets as well, we can easily find out the reasons for a lower level of trading in these fields.
Still, it is worth mentioning, that this technology is not equal to Cryptocurrency and vice versa, even though they are very relative and interconnected. As a matter of fact, there are numerous blockchain use cases, which greatly illustrate new usage for blockchain integration. Thus, we would like to give you a few examples of technology solutions, and how we build blockchain applications, which are not always related to the virtual currency market.
Briefly about Blockchain Integrations
First, let's figure out what this is, and what is so special about blockchain use cases.
The main feature of this tech is that it is mainly used for data transferring. Therefore, blockchain stands for "block" and "chain", meaning that the data is stored in blocks and the transfer of these blocks is performed in a chain. Moreover, the blocks within the chain are interconnected, and it is one of the security solutions. So it is much more difficult to intercept an individual block or replace it with an unauthorized one.
Frankly, originally this solution appeared as a software solution for the cryptocurrency industry and was used to transfer large amounts of data, related to various transactions. Thus, it was one of the most important security tools, which helped to ensure a high level of anonymity and safety of each transaction at the same time. Still, developers from various industries paid attention to ledger technology and found new usage for it, adapting to the needs of different fields like Healthcare, Logistics, using it for creating smart contracts, etc.
As a result, nowadays, blockchain use cases are not limited to a single sphere. Instead, blockchain applications have numerous use cases, and it is hard to tell exactly which industry it is related to. Yet, the never-ending blockchain statistics show the problem of not understanding this technology. For instance, most regular users still consider it as a part of cryptocurrency. At the same time, developers are constantly experimenting with it, trying to find out how to implement blockchain technology into new software projects.
Possible Blockchain Use Cases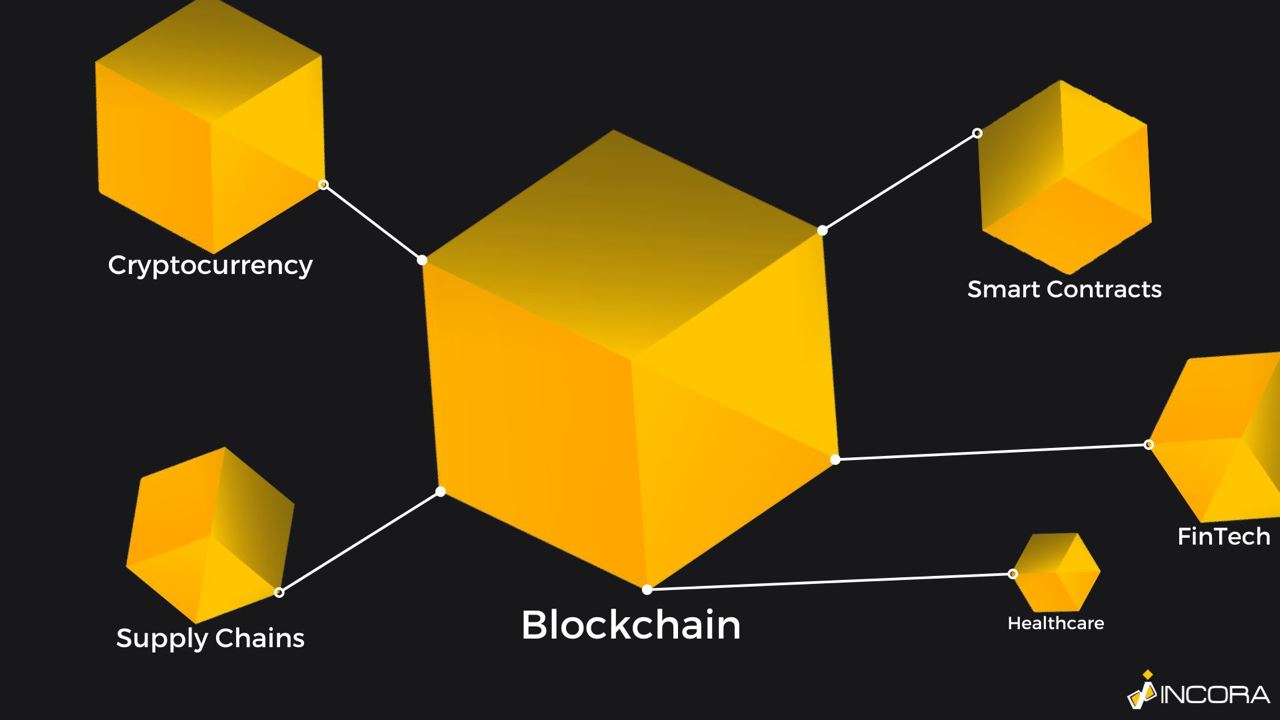 As we mentioned before, it is primarily a way of transferring data or storing it. Therefore, the most suited conditions for blockchain integrations are the ones, where you will have to somehow deal with data operations.
On the one hand, probably each software product is based on data transferring, so it seems that there are no limitations for blockchain integrations. On the flip side, such an approach to data transferring is very specific and much more complex than usual transfers. It also requires more resources and time, depending on how scalable the transaction is.
Summing up all the above, it would be fair to assume, that before thinking about how to implement blockchain technology into your app, it is better to consider whether you need this software in your application. To rephrase it, it is worth remembering, that it can not only improve the overall security of your project, bringing multiple benefits, but will result in numerous drawbacks and issues to deal with.
Fortunately, there is a list of alternative blockchain integrations, which has already shown their effectiveness. One of the most appreciated features of blockchain, apart from its high security, is the fact, that any change is saved in the log. So, supervisors can easily find any adjustments or transformations of the data. This creates a unique and transparent method of managing an array of data.
Supply Chains as Blockchain Projects
As for now, there is a wide range of embodied blockchain projects in the field of Logistics and supply chain management. Actually, it is one of the most competing industries, somehow related to decentralized networks, for now.
Different companies are trying to improve their product with the use of various tools. Decentralized applications are not an exclusion. Consequently, giant corporations, experienced in Blockchain development have proposed their services. For example, the recent Walmart blockchain case, a supply chain, designed to improve the overall quality of the products, distributed from all around the world.
However, giant IT companies are not the only ones, that are trying to gain a foothold in a new market. Such blockchain projects like VeChain and Bext360 were created by newcomers, becoming one of the most well-known examples of technology in this field.
Examples of Technology: Smart Contracts
One of the most famous and spread examples of alternative blockchain implementations is smart contracts. The main feature of such apps is based on one of the previously mentioned decentralized ledger features.
To cut a long story short, smart contracts are using an "if action A happens, then action B should happen" architecture. In other words, developers are setting up the main statements or requirements to achieve. Then, the smart contract gains access to the progress of development. As soon as any of the statements proceed, the software executes the related action.
Therefore, it becomes possible to create self-executed, fully-automated agreements and other documentation. This sounds like a great relief for many people. Still, it is worth mentioning, that despite the fact, that there are at least a few successful examples of smart contract development, all these agreements are not recognized by law, i.e. none of these smart contracts is authorized no the legal level. As for now, they are rather a useful additional tool, than full-fledged legal agreements. So, even if you are setting your agreement, using smart contracts, it is better to create also old-fashioned documentation just in case.
Blockchain Use Cases: Sensitive Data Transferring and Storing
Eventually, it is a great idea to use blockchain tech for transferring sensitive data. For instance, blockchain integrations can be easily implemented into Healthcare applications or used in other industries, which include working with other personal data, like eCommerce and FinTech.
Blockchain networks allow a safe and anonymous, yet transparent record of transactions. Thus, you can share patient data or other medical records like clinical trials between various mApps with the use of such technologies. Anyway, it is hard to predict such usage for now, including the existence of various regulations like GDPR and the need of signing a DPA agreement for sharing such vulnerable information between various companies and third parties.
Our Blockchain Applications Experience
Frankly speaking, the decentralized applications market has grown and improved so much, that today even outsourced companies are able to successfully develop blockchain solutions, regarding the requirements of the clients. At the very beginning, such examples of technology implementations were mainly very confidential cases. To make it clear, just as in the case of custodial and non-custodial crypto wallets, the security of private keys is an essential part of developing any blockchain. However, today there are plenty of regulations and types of agreements, which help to better manage the access levels and overall safety of the whole structure.
This is why it becomes easier to define security risks and set up correct agreements between both sides. Dedicated teams are more often involved in software projects, somehow related to the field of blockchain and digital currency. Incora is not an exception. For example, we have experience in developing various applications, which involved also blockchain integration. Thus, we would like to share some thoughts in this field as an illustration of blockchain capabilities.
DeepDao Blockchain Application
It is probably the first thing that comes to mind. DeepDao is a DeFi application, used to track and monitor the actual situation in the field of decentralized autonomous organizations (DAOs).
During the development, we took part in the optimization of the platform itself, as well as adjusting the internal processes like data gathering and storing. DAO itself is also another great example of blockchain use cases. To put it in a nutshell, these are organizations with horizontal management hierarchies, where each member has an equal right to make decisions.
Even though we barely touched the blockchain development, Incora's DeepDao case was a unique combination of multiple technologies and unordinary solutions, where we had to manage big data from APIs.
As a result, we learned a very important lesson: when you are dealing with blockchain-related applications, and even if you are not working with this technology directly, you still have to have at least basic background knowledge about it.
Smart Contracts Use Case
One of our most recent blockchain projects was an application, designed to make the process of smart contracts establishing more user-friendly. In this case, we had to dive into the blockchain specifics and took an active part in their implementation.
Within this project, we managed to help in the designing and development of a few various features at once. For instance, apart from integrating the smart contracts feature within the platform, we also helped with setting up some other functionalities. Truth be told, smart contracts are not the only specification of this platform. Mainly, it is targeted at supply chains, and smart contacts are only one of the proposed features.
As a result, we were involved in the development of various functional components, most of which were directly linked to the digital ledger.
Blockchain Ledger
Eventually, we also participated in the development of cryptocurrency platforms as well. Contrary to the previous cases, this time we had a chance to work with the blockchain-related aspects more closely.
At first, we helped to develop a custodial wallet, which should have been the main basis for all further features. However, after we did so, and developed the main custodial wallet, the clients decided to switch to the non-custodial ledger after some time.
Plainly speaking, this case was a complex one. Building a wallet itself, as well as correctly setting it up and connecting with other services is not an easy task. Is it worth mentioning, that when it comes to changing the overall application logic and changing most working functional components, the working process becomes even more difficult and complex?
End Line
Based on our experience in this field, we can say that the list of options on how to implement blockchain technology into your app and what to do with it is already surprisingly big. To add some more, we are sure that the variety of these options will only grow over time.
Nevertheless, before trying to implement blockchain solutions in your software project, try to decide whether you need them or not. Try to figure out what pros and cons of such adoption you will get, and, eventually, if it is worth implementation. To do so, you can at least check some case studies and look for other related articles on the topic.