Just a few decades ago, when the World Wide Web became publicly available, in one moment the education changed to a much simpler process. First, it influenced the way people were looking for information: more convenient research conducting and quicker data analyzing, instead of browsing tons of libraries, as well as rewriting every single detail into your notebook. But then, with the development of diverse technologies, changes had also implications for the other parts of the educational process.
As one of the major reasons, that has accelerated technological growth, and particularly expanded online influence on classroom studying – is Covid-19 Pandemic. These circumstances made people turn to an online format of living, so the education processes were required to move away from offline. It triggered the development of online tools, which significantly simplified different tasks within the studying process. Besides CMSs (Content Management Systems) for schools, various alternatives for online education have emerged: eLearning software, platforms for finding online tutoring, MOOCs (Massive Open Online Courses), and websites for creating quizzes or tests. Even though the world is gradually recovering from the Pandemic, by returning to the offline mode, such online tools are going to stay with us and develop even more.
The other thing that changed the innovative approaches in each aspect of humans' life without discrimination is Artificial Intelligence (AI). AI clearly leveled up the functionality of the software in the educational industry. By implementing AI into modern online tools, appeared the possibility to replace tutors and their qualifications with machine learning. As a result, proofreading and paraphrasing tools, plagiarism inspectors, spell checkers and many more are all available online.
Modern people strive to be educated, and with eLearning software as well as various online tools it is more than possible. Since this industry tends to grow further in the future, it is highly in demand to create some new tools or to compete with already existing ones. To show you what is already on the market, we gathered worthy ideas and listed them below.
Platforms for Online Tutoring
This block includes everything that is related to the eLearning software and online tutoring. It might cover different processes from finding teachers, to conducting sessions and creating tests.
Online Tutoring Software
There's nothing like phoning up a tutor on-demand when the task needs to be done, or you just decided to upgrade some skills. Thousands of teachers are available at the click of a button on online tutoring software. Because the timetables are more flexible and don't demand as much time (and don't require a trip to a physical place), these sites can attract superior professors, with many possessing graduate degrees in their declared subject areas.
The wide search panel is the most valuable functionality on such platforms since students need to have a multiple filters option. The choice options can be set up by teachers' rate per hour, topic, related subject, tutors' rating, etc. This way online tutoring software will create perfect matches and connect people that will help each other to develop.
Learn more about our experience with Online Tutoring Software: Edutailors
** Video Conferencing Software**
Building a constructive relationship between tutors and students is one of the key factors, that influence the result of studying. Surely, to make this experience more similar to offline work with all its benefits, there should be a possibility to conduct lessons with real-time communication. Here comes the help from Video Conferencing Software, which enables video calls for multiple users at a time, the division into 'rooms' during sessions, and other features that help to interact with each other.
Developing solely a Video Conferencing Software means that it is going to be in high demand for schools, colleges, and universities. Besides, as an option, the other platforms for online education might integrate your Video Conferencing Software into their system to expand their functionality. To learn how to differentiate, ensure that you explored the drawbacks and advantages of the CPaaS, that can be implemented into eLearning software.
Spell Checker and Proofreading Software
The spell checker enhances the text-input experience by assisting users in instantly identifying and correcting spelling problems. When a spell checker framework is used in an app, a red underline appears beneath misspelled or unrecognized words, allowing the user to quickly correct mistakes by selecting a suggestion from a list.
Developing an algorithm of proofreading software that will detect language errors, require the integration of machine learning. This is a long process, which includes researching tons of vocabularies, grammar parsing, and modeling the users' linguistic behavior.
The most commonly used spell checker is Grammarly since it has broad options for text improvement. The other good example is LanguageTool. Both Grammarly and LanguageTool focus not only on the functionality of the tools but also seek to increase people's awareness of grammar rules and overall linguistic specifications. This way, such proofreading software like Grammarly and LanguageTool, enhance the linguistic culture worldwide.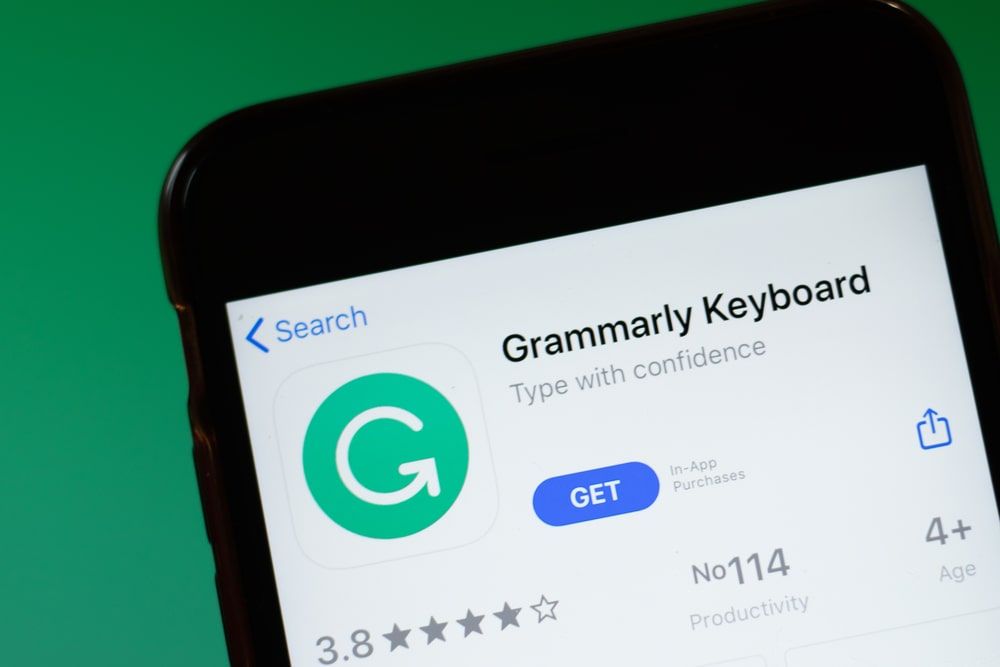 Plagiarism Checker Software
Plagiarism is intellectual theft in its most basic form. Plagiarism can take numerous forms, ranging from intentional cheating to inadvertently copying from a source without credit. Since this problem increased with the development of the World Wide Web and copy-paste function, it requires some modern solution. And the solution is Plagiarism Checker Software, which analyzes databases and crawls each and every piece of information online to check if the phrases match or not.
Plagiarism checker software is frequently integrated into other proofreading programs so that writers may check for plagiarism while avoiding grammatical and spelling mistakes. Many of them are built specifically for academic use, so tutors and administration assess written work provided by students.
Once again, Grammarly is at the top of the list. As a decent plagiarism checker software, it has a similarity detection algorithm, that detects not just word-for-word matches, but also modifications in sentence construction, synonyms, weak rewriting, and transitions from passive to active voice.
Fake Content Checker
Since everyone has an access to posting anything online, not all the data can be considered as a trusted source. Dividing fact from fiction online has never been more complicated, thanks to the rise of fake news sites, social media platforms, and various platforms in recent years. Some of the disinformation being spread online is completely false, and especially students in pursuit of knowledge may stumble upon some of it. That is why a web application that detects and highlights bogus information is highly valuable for online education particularly.
Check out how we developed a fake content checker: BlackBird.AI
Writing Tools
Creating a sophisticated text is not an easy task for some people. Students are often required to write essays, and express an opinion in a writing format. To simplify this process, exist different writing tools, that could help people with converting ideas into the right words. Some of them can generate sentences from scratch, by guessing what the user wanted to write next. Others, paraphrase already written texts, into the new ones. Either way, such writing tools increase productivity and speed up writing.
One of the well-known writing tools Squibler serves as a great example. This web application is useful not just for students, but for writers. Squibler provides a space for creation, it offers editing options, writing templates, and storage place. Additionally, Squibler generates related prompts to leverage your writing process. So, surely it provides a great user experience, by simplifying ordinary tasks.
To Summarize
The technological development will definitely bring some new functionalities that might be used for different eLearning software or online tools. But even without it, there is plenty of ideas, which could be useful for students and for other people seeking knowledge.
Whether you decided to compete with tools that are already on market or to develop your own startup from scratch, we are here to help you. Fill in the contact form and in a bit, we will be discussing your idea.